With the generous financial support of his daughter, John Chandler took it upon himself to produce the world premier of Lighthouse. He hired a first rate experienced director in Ruth Monsell of Damariscotta to see it through. He aquired the services of midcoast Maine's finest musical director, Sean Fleming, who also gathered a small orchestra and orchestrated the music for them. He surrounded himself with fine tech people, world-class set painters, choreographers, costumiers, and actors. Below are some candids of the resultant colorful performance.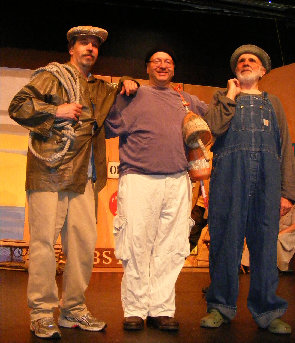 Three lobstermen tell about the "sta't of their day".
Mattie tells it as it is in the opening number.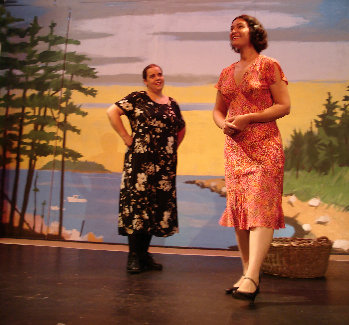 Megan wonders what's "over the horizon".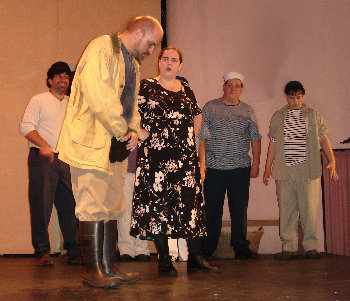 The Captain gets put in his place by Mattie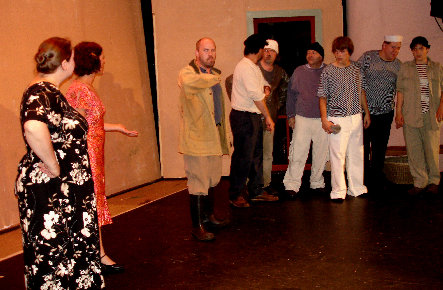 The irate Captain wants to know "Who's In Cha'ge?".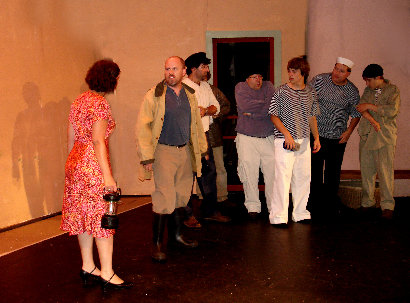 Megan invites the crew inside.
THE WORLD PREMIER, JULY 2008